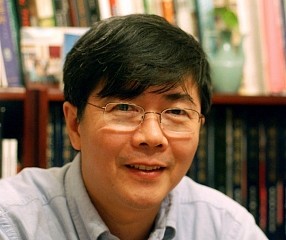 Ink as Cultural Identity
October 31, 2013 - 2:00 PM to 4:00 PM
At the beginning of the twentieth century, when China faced a newly opened world, Western painting was introduced into the new educational system, and ink painting, China's strong native artistic tradition, was confronted with strong challenges. In the 1920s and 30s, Chinese artists responded vigorously to a difficult situation, making efforts to revive and save their art by institutionalizing it with all modern means. In this sense, the concept of guohua, a term with a strong flavor of cultural nationalism, became one of the important components of the process of China's modernization. Since it reopened to the international world in the 1980s, however, ink art, regardless of its expression of concept, selection of theme, application of skill, or use of materials, has already moved far beyond the idea of guohua. For contemporary artists, the choice of using ink or even its aesthetic concept, however, has become a strong statement of their cultural identity.
Speaker: Professor Kuiyi Shen
Kuiyi Shen is Professor of Art History in the Department of Visual Arts and Director of the Program in Chinese Studies at the University of California, San Diego. His current research focuses on modern and contemporary Chinese art and Sino-Japanese cultural exchange of the early twentieth century. His publications include A Century in Crisis (Guggenheim Museum, New York, 1998), Between the Thunder and the Rain (Asian Art Museum, San Francisco, 2000), The Elegant Gathering (Asian Art Museum, San Francesco, 2006), Chinese Posters (Prestel, Munich, 2009), Blooming in the Shadows (China Institute, New York, 2011), The Art of Modern China (University of California Press, 2012), which was awarded the 2013 Book Prize in Humanities by the International Convention of Asia Scholars, and Light before Dawn (Asia Society, Hong Kong, 2013). He is a recipient of fellowships and awards from the National Endowment for the Arts, Social Science Research Council, Japan Society for the Promotion of Science, Stanford University, and Leiden University.
All lectures will be conducted in English. Chinese will be used when necessary.
Back to News