PRESS RELEASE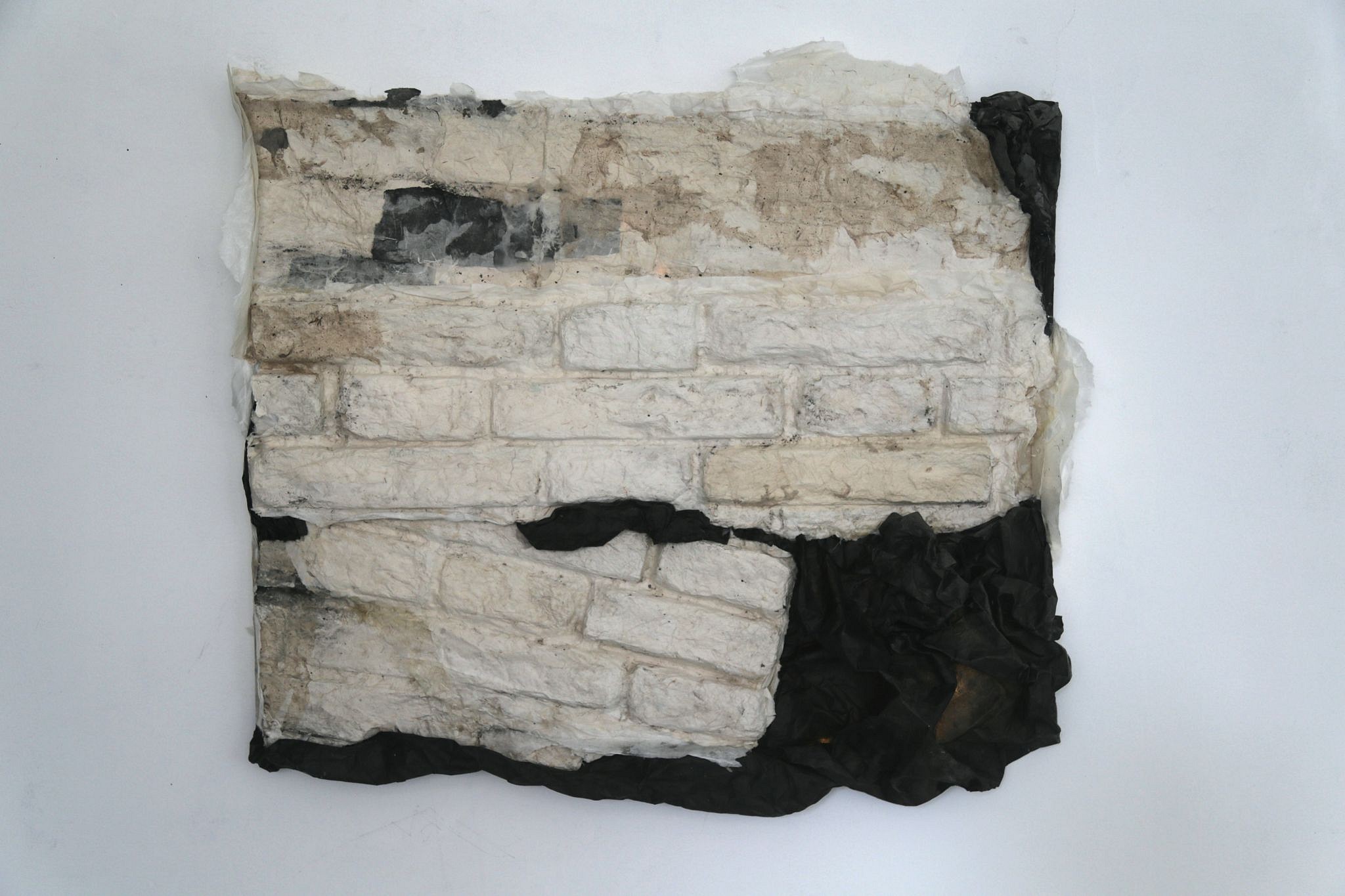 FOR IMMEDIATE RELEASE
NanHai Art presents:
Boundaries of the Spirit
A Group Exhibition Curated by Julia F. Andrews
Exhibition Dates: June 18 - July 23
Opening Reception: June 18, 2:00 - 4:00 p.m.
Please RSVP here.
NanHai Art is pleased to present Boundaries of the Spirit, a group show featuring the work of Lin Yan, Zhang Yanzi, and Zhou He, artists whose distinctive practices reveal distinctive artistic personalities. Traces of the subconscious, vague fragments of memory, and the tenuousness of the mind's hold on the body reach out from the surfaces of their works; powerful psychic forces underlie images that may be exquisitely fragile. From different perspectives, and with different aesthetic vocabularies, the three artists probe the workings of the human spirit with subtlety and elegance, sharing a sensitivity to materials that enables each of them to break conventional expressive boundaries in their paintings, drawings, and installations.
Lin Yan creates architectural installations and sculpture paintings in xuan paper. In her hands, xuan paper is not merely the submissive medium of painting; rather, it can be shaped to possess weight and layers of its own. Black and white, firmness and softness are harmoniously juxtaposed; each quality implicates the other, like the constant negotiation of void and fullness in tai chi, or the yin-yang balance in traditional Chinese philosophy. Interested in spatial and architectural forms, Lin has created many large site-specific installations. These works sustain the subtle contrast between their massive appearance and light weight.
Zhang Yanzi was born in the Zhenjiang, a town of many islands in the middle reaches of the Yangtze River. Zhang refers to the vapor of the river and evening breeze in her childhood as an endowment, a quality she imbues into her paintings, which explore ideas of femininity and aesthetic grace rooted in a chant in a poem by Li Zhong of the Tang Dynasty: "the sun and moon in the kettle seem to deliberately draw the distance between hearts closer, the mist and clouds in the twilight off the island appear clearly in dreams."
Inspired by a trip to the United Kingdom over ten years ago, during which she was struck by the blooming daffodils which were "like mystic eyes seeing through a millennium," Zhou He creates work that deals in shifting qualities of light in attempt to transfer a spirituality to the canvas.
About Lin Yan
Lin Yan (b. 1961, Beijing, China) studied at the Central Academy of Fine Arts, L'École National Supérieure des Beaux-Arts in Paris in 1985, and Bloomsburg University. In the group show "Qi" at the CAFA in 1994, she created massive installations in black to express her concerns for environmental changes, which was ensued by a ten-year "black period." In 1998, she curated the group show "Three Generations of Chinese Modernism—Qiu Ti, Pang Tao, Lin Yan", examining the changes of Chinese art in the recent century through the female lens; the show travelled from New York to Beijing and Vancouver. Notable recent solo exhibitions include: "Lin Yan: Beyond Xuan" in Brussels and "Lin Yan: Dispelling the Clouds" at Tenri Cultural Institute, both in 2014, and "Lin Yan: Embracing Stillness" at the Sprint Flatiron Prow Art Space in New York in 2013. She has also participated in "Tales of Two Cities: New York & Beijing" at Bruce Museum, and "Art on Paper 2012: The 42nd Exhibition." Her works are in the permanent collections of Deutsche Bank in New York, the Long Museum in Shanghai, and the National Art Museum of China in Beijing.
About Zhang Yanzi
Zhang Yanzi (b. 1967, Zhenjiang, Jiangsu Province, China) is based in Beijing. She is a member of the Chinese Artists Association and she serves as the Editor-in-chief of CAFA ART INFO at the Central Academy of Fine Arts. Her works have been included in the collections of museums, art institutions, and private collections, including National Art Museum of China, Beijing, and M+ in Hong Kong.
About Zhou He
Zhou He (b. 1956, Chongqing, China) has worked in the press as an art editor and illustrator for 25 years and used to be the president of preschool education press of East China Normal University before becoming the director of Shanghai children's art education research center. On the merits of her award-winning children's book designs, she was recommended by the cultural and education center of German Embassy to hold a solo exhibition in Frankfurt in 2009.
About the Curator
Julia F. Andrews is a university professor and a distinguished university scholar of art history at Ohio State University and a specialist in Chinese art. She was the first American art historian to conduct dissertation research in China after formal establishment of US-Sino relations in 1979. Her books include Painters and Politics in the People's Republic of China, 1949-1979 and Art of Modern China (co-authored with Kuiyi Shen). She has curated the exhibitions "Light Before Dawn: Unofficial Chinese Art, 1974-1985," at the Asia Society, Hong Kong Center; and the Guggenheim Museum's ground-breaking 1998 exhibition, "A Century in Crisis: Modernity and Tradition in the Art of Twentieth Century China," shown in New York and Bilbao.


About NanHai Art
Founded in San Francisco in 1986, NanHai Art is located in Millbrae, California, providing easy access for the Greater Bay Area art community. NanHai Art focuses on introducing major artworks by contemporary Chinese artists that reflect the unique aesthetics of Chinese art while transcending cultural and artistic boundaries with a contemporary sensibility. For more information: www.nanhaiart.com
Location
NanHai Art exhibition hall located at:
520 Broadway
Millbrae, CA 94030
NanHai Art is a 5 min. walk from the Millbrae BART and Caltrain stations, for drivers take the Millbrae Ave. exit on US-101.
Hours
Monday - Friday, 11 AM – 4 PM, and by appointment
also open on June 18 and July 23, 2016
Contact
Wendy Zhang, NanHai Art
art@nanhai.com